I've been long overdue with my sometimes regular community service of offering up great links for you to read, so prepare yourselves. I've been somewhat remiss in blog housekeeping over the past fortnight so I'm heading off to do some reading, join me.
Although a few shows have already premiered, this week marks the official return of network television's new season. The finest drama on network TV and one of the finest in ALL TV returns on Sunday, CBS'
The Good Wife
.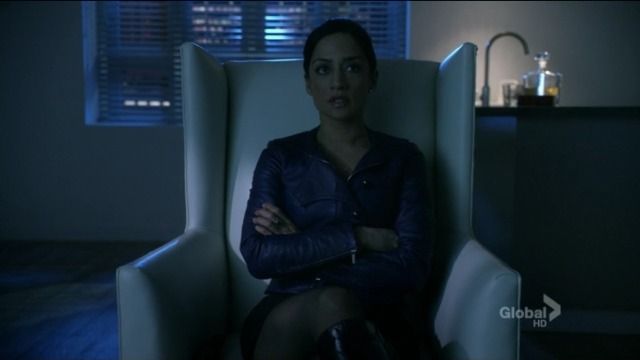 Jose (
Movies Kick Ass
) reviews the excellent third season over at
Pop Matters
.
LINK
Who's ready for Kalinda's return?
Nick (
Cinema Romantico
,
Anomalous Material
) takes a look at the often poorly remembered, but nonetheless sharp
Duplicity
- a very good romantic comedy/thriller from Tony Gilroy and one of my top 15 from 2009.
LINK
The film also boasts a top notch turn from Julia Roberts and although I love my Actress lineup of Cornish, Mulligan, Pfeiffer, Ronan, Wright in retrospect she might replace Wright or Ronan on that list.
Paolo (
Okinawa Assault Incident
) has this great thing he does over at his tumblr where he compares similar shots from
starkly
different films. I don't know how he finds time to be so discerning but here are four of my favourites:
Close Encounters of the Third Kind
and
The Piano
LINK
In the Name of the Father
and
Dead Man Walking
LINK
The Silence of the Lambs
and
The Remains of the Day
LINK
The Insider
and
The Tree of Life
LINK
I was one of the few bloggers championing Oliver Stone's cooly received
Savages
, it's one of the better films I've seen for the year. Craig (
darkeyesocket
) is not a big fan but I still like so much of his review, especially his choice for the film's finest scenes.
LINK
This Hayek's movie, folks. I don't know why she's not getting the plaudits that, say, McConaughey is getting for similarly excessively larger-than-life work in
Magic Mike
.
With the news that Iran will be boycotting next year's Oscars it means they will not be defending their Foreign Language title. Amir (
Amiresque
) is, of course, a bit put out by it.
LINK
Andy (
The Film Emporium
) takes a break from film to list his ten favourite albums of the year.
LINK
My favourite album of the year is probably either the Revival Recording of
Porgy and Bess
or the Original Cast Recording of
Bonnie & Clyde
, for actual commercial music fun.'s
Some Nights
is an easy winner.
In the
Blindspot
series some bloggers take a look at older films which have evaded them. CS (
Big Thoughts From a Small Mind
) takes a look at
The Battle of Algiers
LINK
Andreas (
Pussy Goes Grrr
) uncovers
Dr. Mabuse the Gambler
LINK
and Ryan (
The Matinee
), the host, reviews
Touch of Evil
LINK
Jessica (
The Velvet Café
) finds
All About Eve
(one of my favourite films) still relevant, today.
LINK
And, but of course. 1950 was a great year for film, but boy Mankiewicz's film towers above them all for me.
Ruth (
FlixChatter
) remembers the life of Christopher Reeves by naming her five favourite films with him.
LINK
Being the Merchant Ivory fanatic that I am, who is surprised that
The Remains of the Day
is my favourite? No one, I'm sure.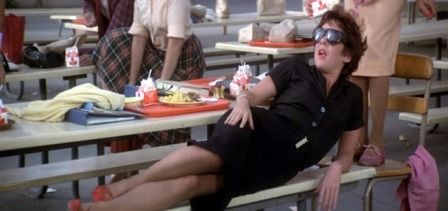 Alex (
Film Forager
) re-watched
Grease
the other day and was live-tweeting on twitter and then she wrote about it. And,
Grease
is amazing (Grease is the word, y'all.) Can anyone even argue with Alex's last line?
LINK
That score is irresistible.
Michael (
Serious Film
) asked a question over at
The Film Experience
, which films improve on repeat viewings? Not the ones you loved, but love even more on subsequent viewings....the ones you didn't care for but then grow to appreciate over time?
LINK
I swear, I'm still scratching my head trying to think of one, but you go answer in the interim...
It's been a whiiiiiiile since I've done a
Scene on a Sunday
piece, but Yojimbo (
Let's Not Talk About Movies
) is regular with his "Don't Make a Scene" pieces. The most recent pick?
Moonstruck
.
LINK
And this one is an oldie, but if you know this blog you'll know I'm always at the ready to include a nod for all things
Titanic
. It's why I get along so well with Nick. He was musing on an issue that often comes up with
Titanic
doubters, that fateful post-sinking decision for only Rose to remain on that all-important board thus leading to deaths and whatnot. James Cameron addressed the issue recently, which makes me half amused and half elated.
LINK
And, naturally, Nick is as pleased as I.
All fourteen of these fine bloggers were
VERY
helpful in making that ongoing
Essential Performances of the 90s Project
a reality in its initial stage. The semi-final polls closed earlier today
HERE
, and the poll for the finals goes up tomorrow. I've VERY surprised (but, happy) that it's a female / female finale with two redheads. True, I'd have loved a redhead showdown with Susan Sarandon in it, but this is a fine pair.
Now, go perform your own blogger civic duty and go read.