A little over a month and a half of actual posts, and a preceding month and a half of behind the scenes decisions and my initially ill-advised search to find the finest / best / most appreciated / most ESSENTIAL performances of the cinema in the 90s has come to an end. Almost. In excess of a hundred performances became 64 which became 32 and on and on until there were two.
(Full bracket
HERE
, history of project
HERE
.)
Both these ladies were actually seeded one in the initial divisions of the brackets, so my initially specious seeding technique turned out to be not so suspect after all. And from the initial starting bracket list of 32 women and 32 men we've ended with two strong women. In addition to both earning Oscar nominations for their roles here (with Jodie winning) both ladies also earned one other nomination each, that decade. Moore was nominated for Lead work in
The End of the Affair
and Foster was nominated for Lead work in
Nell
(1994).
Jodie Foster in The Silence of the Lambs (1991) as Clarice Starling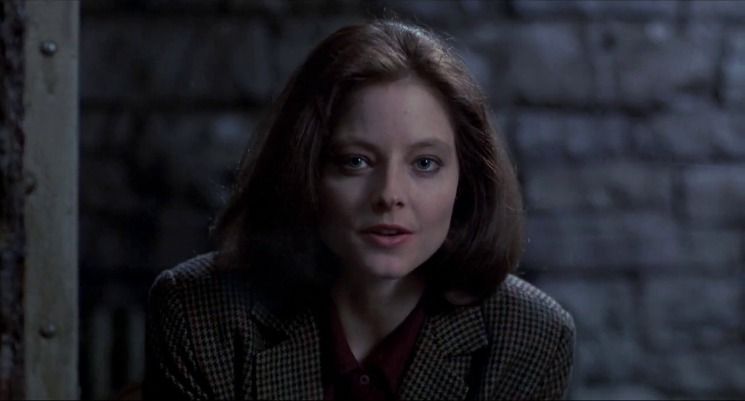 Where would Sydney Bristow, Olivia Benson, Jane Tennison, Amelia Donaghy, Catherine Willows, Carrie Mathison, Kate Beckett, Olivia Dunham, Grace Hart, Veronica Mars, Dana Scully and Jordan Cavanaugh be without Clarice Starling? The rookie FBI agent who succeeds in the world of (psychotic) men, has been an obvious influence for every single female detective made since Foster played her so brilliantly in the 1991 thriller. Other than her brilliant turn in Taxi Driver, Foster has always brought something basically asexual to the way she portrays her characters (yes, even in The Accused) but in Lambs, she uses this element and transforms it into something that's almost macabre. Interacting with the murderous Dr. Lecter - himself a fan of Renaissance art - Foster allows Clarice to blossom into a Boticelli-esque figure in front of our eyes. She becomes muse to a psychopath and finds that she is in fact attracted to his sociopathic tendencies. She is both heroine and accomplice, a romantic cherub and the angel of death. (blurb by
Jose of Movies Kick Ass
)
Other notable '90s roles for Jodie include
Little Man Tate
(1991, which she also directed);
Sommersby
(1993) with Richard Gere;
Contact
(1997, directed by Robert Zemeckis); and
Anna and the King of Siam
(with Chow Yun-fat)
Julianne Moore in Boogie Nights (1997) as Amber Waves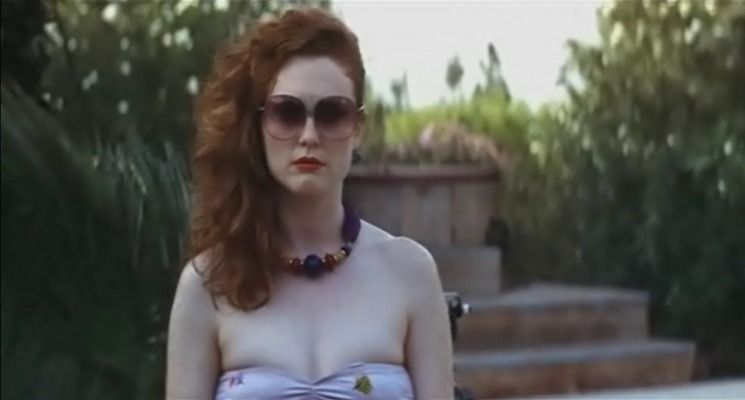 If the definition of an ensemble cast entails that the characters get roughly the same screen time and have equal importance in driving the narrative, then Boogie Nights (Paul Thomas Anderson's greatest film to date) is the epitome of an ensemble film. Its cast has no shortage of strong performances, memorable characters or silver screen stars. Yet, it is Julianne Moore's Amber "the foxiest bitch in the world" Waves who still manages to steal the show, for her presence on the screen is so radiant, so lively, that I can only see the others as they relate to her; and in her absence she's constantly lingering in my mind. Moore's performance is an unimpeachable example of nuance in expressivity. Her character is the emotional anchor for everybody else in the film. She's the mother that Wahlberg and Graham never had, the one and only woman for Reynolds, the ultimate object of desire for everyone who sees her on tape, the one everybody goes to when they want something done. Yet, inside her there's something badly and irrevocably broken. Moore makes a fine line of this grave emotional chasm. The beauty of her performance is the subtlety she brings to the role even though she's wearing her heart on her sleeve. Not that she is any less impressive in the extremes, like her deadpan delivery of "This is a giant cock" or her sobbing scene after the court rules against her in a custody battle. But it's the more delicate moments that make this one of my favourite performances of all time. (blurb by
Amir of Amiresque
)
Other notable '90s roles for Julianne include
Short Cuts
(1993, directed by Robert Altman);
Vanya on 42nd Street
(1994, directed by Louis Malle);
The Big Lebowski
(1998, directed by Joel and Ethan Coen)