Woody Allen is a bit of anomaly himself. His work is always tinged with what seems like wild abandon while still retaining that obvious smidgen of self conscious that makes you aware that he's very aware that you're aware of all the little tics he's giving his characters (in terms of dialogue). His attempts at being self-effacing work as much as they don't and it's probably why he's most "suited" for comedy (though I've still to see a number of his important dramas).
Match Point
is every bit like that, and the fact that it's protagonist and de facto female lead are consciously and deliberately using their words to trap us only make the film seem a little smug, but I like smug. Early on Chris asks Nola Rice, "What did I walk into?" After a sudden turn of events she replies almost immediately, "What did
I
into?" By this time, the audience is probably wondering the same thing and it's too Woody's credit (but not his alone) that we leave the film still uncertain of what we've just taken part in.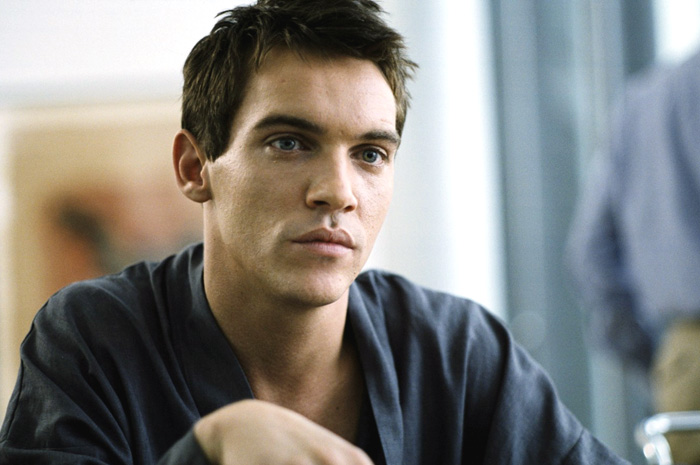 Match Point
is not a rags-to-riches tale, though such a description could suffice for a time. Chris is a personable and ambitious young man who temps as a tennis trainer; he meets an affable rich girl and strikes up a romance and steadily climbs in her father's company as he overcomes the troubles in their marriage. The end? Yes, but not the whole story. Nola Rice is a struggling actress and the girlfriend of Chris' brother-in-law. She's temperamental and American and nothing suitable for this British upper-class family. Like Chris she's an outsider, unlike Chris she's not that good of an actor. Unsurprisingly, they're drawn to each other and their relationship turns
Match Point
into many things – a melodrama (perhaps), a fantasy (likely), a tragedy (to a point), a thriller (always), a whodunit drama (maybe, maybe not). But
Match Point
isn't interested in being part of a genre. It is similarly like and unlike anything we'd usually see in the cinemas. It was moderately successful upon its release and months later its brilliance had waned (according to the public at least). It went from a potential Oscar dark horse, to a nominee for its screenplay – nothing more. Yet I'd list
Match Point
easily among the decade's best. Woody's writing is a staple; I sincerely believe there's nothing that he cannot do. His writing is so good we tend to forget how adept he is at bringing out the best in his actors (see Wiest, Farrow, Tilly, Keaton), and if the house of
Match Point
is built on Woody's words then the acting is everything else.
I have been a fan of Scarlett Johansson for a long time, before it was the cool thing and after it was the cool thing. I still consider her to be one of the best actresses in her age bracket. Her problem, like so many is realising her strengths. She is more resourceful than we realise (just look at the three performances Woody has led her to) but Nola Rice is the perfect creation for her. It's the sort of woman we don't know when to trust (if at all) and Johansson's natural cadence works well even in moments where Woody almost falters (e.g. that coffee shop confession piece plays like a gem despite it's script issues). What do I know? Maybe she
is
playing herself? But what the hell do I care when she's playing it so excellently? She doesn't have the shouting voice so Woody's words let her get all those soft line readings in just beautifully. I wonder if erred on Wednesday in leaving her pairing with Jonathan Rhys Myers off the list of
beautiful screen couples
. When Woody has Chris say "Has anyone told you you have very sensual lips?" I can't help rolling my eyes. Just look at them, for god's sake. Ugh, they're gorgeousness makes me sick.
Looking in from the outside
Match Point
's payoff shouldn't work, but I'd be the first to tell you that it does – excellently. Jonathan Rhys Myers is talented (even though I forget sometimes) he's doing excellent work on The Tudors and with the exception of maybe Woody himself (and perhaps John Cusack) he's my favourite Woody leading man. It's not a popular choice, but each of Rhys Myers strange acting idiosyncrasies (his penetrating stare is a bit scary at times) works perfectly for Chris. The supporting cast don't stand out as much as most Woody films, but Brian Cox and Emily Mortimer particularly are delights to watch, well as delightful as one can be in such a dryly humorous tale. Anyone who says Woody's heyday finished in the nineties is clearly not paying attention.
How was Match Point and its lead performances held up for you? Do you share my love?