Last year June, when this blog was now taking baby steps I (misguidedly, I might add)
ventured into compiling a list of my hundred favourite films
. Of course, I knew the #1 choice immediately but as I compiled it, though it grew tedious on occasion, it was fun. I like to make lists. Certainly, I'm least qualified to create some veritable cannon of important cinematic works, but I have to start somewhere.
A year later (and what a difference a year makes) the top ten are here, I wish I'd started this project now because some of my "reviews" were just horrible…but I digress. Some of you lovely readers know a few of my top ten already…I've invited a number of you to participate in helping me count down the ten (even though everyone already knows that The Graduate will be placing at #9). I shall be reviewing it again (hence the title of this post, which is somewhat misleading). I feel a tad embarrassed looking at the list, though. Me, the ultimate (well one of a few hundreds) Oscar dissenter has not one, not two, but three Best Picture winners – and every one of the last seven was a nominee in the category.* It does make the list look a little generic but I suppose I am more generic than I care to admit.
Of course the list is not static, it only covers films of 1939 to 2007 and I'll be liable to keep tinkering with rankings, I promise myself if I live to January 2012 I'll update it (well the world will be ending then, and I don't want to go out without updating). So, I'm looking forward to hearing what you think as I unveil the top ten…one by one by one by one…beginning Monday with a Best Picture winner. In the meanwhile I'll be continuing the
meme
and doing my random chatter that you folks like to think of as versatility (bless you).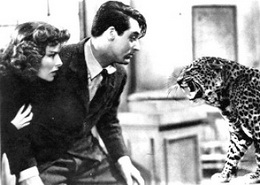 * Bringing Up Baby happens to be the highest ranked film on the list to not attain an Oscar nod at #24 and Summertime at #21 is the highest ranked Oscar nominated film without a Best Picture nomination (oddly both are Hepburn's).