Entertainment Weekly
is always up and about making lists, and I always end up having severe issues with them. Their most recent is one on the
best films that occur within 24 hours
. They've got some fine choices there (
Ferris Bueller's Day Off
,
America Graffiti
) but they really missed the ball on some rather obvious choices. So, I've done my duty to make my own list - my top 5 films that occur in a day.
I'm not ranking them on merit, but on how well they incorporate the one day theme...
#5 - Picnic (my review)
I don't particularly grudge them for not including this on the list, it's not really a popular film. Still, it's a favourite of mine somewhat. In Picnic Hal (played by William Holden) - a good-looking good-for-nothing shows up on the day of their Labour Day Picnic and rocks the town. It's based on the Pulitzer Prize winning play by William Inge and features an ensemble cast with Kim Novak and Rosalind Russell. I suppose Picnic can get a little sentimental at times, but that's part of its appeal I think.
#4 - The Philadelphia Story (musings on Kate)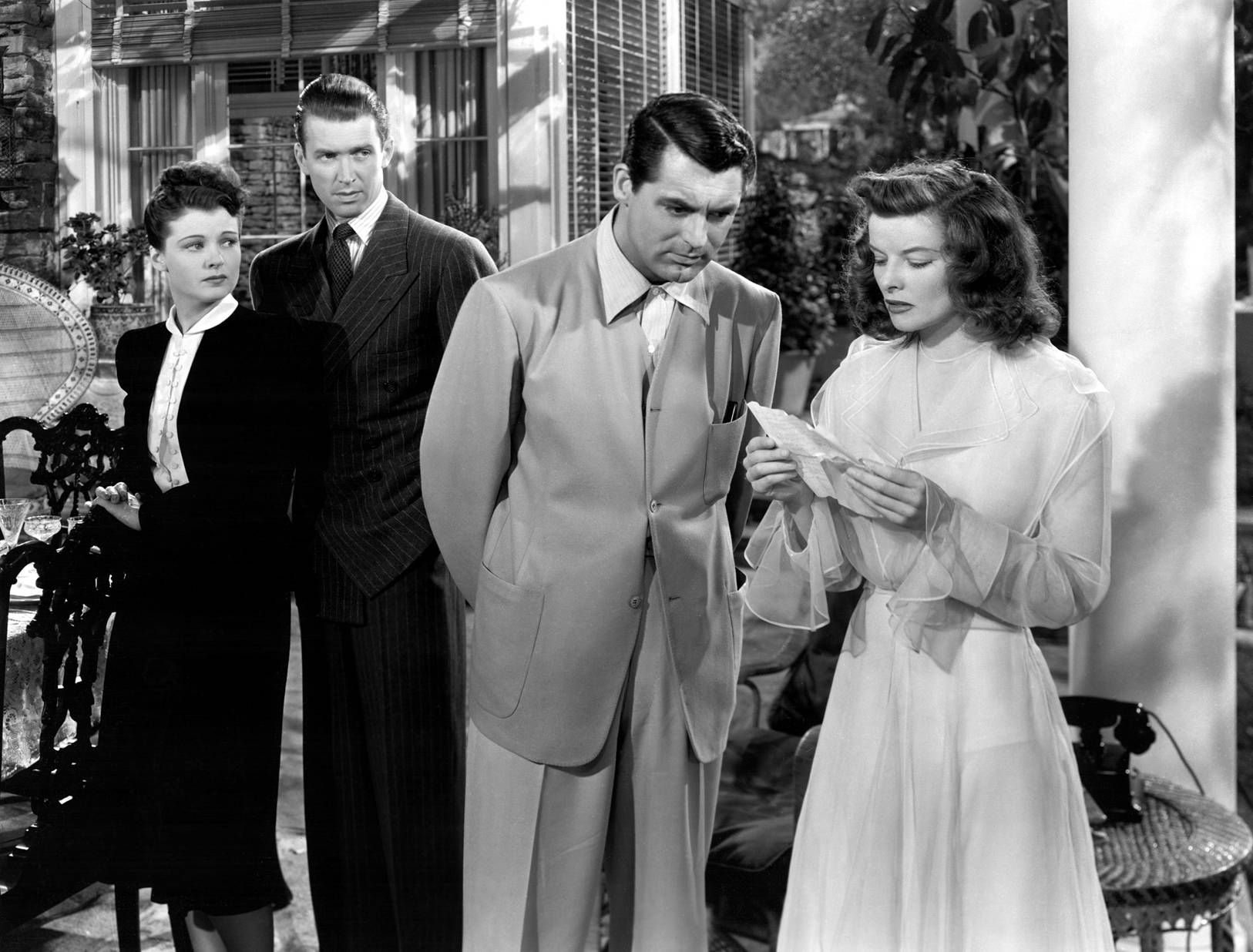 I suppose this doesn't really happen in a day, which could explain why this classic piece is missing from the list. It begins with a prologue and then flashes forward to the morning before Tracy Lord's (Katharine Hepburn) wedding. As the day unfolds she's torn between her fiancee, her ex-husband (Cary Grant) and a newsreporter (James Stewart). After a night of craziness she comes to the right decision in the morning. The film doesn't happen in a day, but it happens in 24 hours - so I say it's eligible. And this one's based on a play too...
#3 - Cat On A Hot Tin Roof (my review)
Trust Entertainment Weekly to ignore Liz Taylor at her sexiest. In a nutshell, it's about a woman who's trying to convince her husband to sleep with her while her father-in-law may (or may not) be dying and the vultures are gathering around in anticipation the will. It's a depressing film, but Tenneessee Williams excellent writing makes it very accessible and Taylor and Newman give some scintillating performances. Classic...and based on a classic piece of literature too.
#2 - Guess Who's Coming To Dinner? (my review)
It almost topped the list, and with good reason. It has its haters, but this film really makes excellent use of the one day plot point. Mr and Mrs Drayton (Katharine Hepburn and Spencer Tracy) are a white couple who love all races, but they're still somewhat surprised when their daughter Joey (Katherine Houghton) brings home a black man 14 years her senior hoping to get their blessings. The conondrum is that Dr. Prenticehas to leave tonight, so time is of the essence. Guess Who's Coming to Dinner isn't exactly perfection, but it is enjoyable, smart and classic.
#1 - Who's Afraid of Virginia Woolf? (my review)
What an egregious snub. This film doesn't utilise the full 24 hour, it doesn't even use twelve. This one's based on a play too, incidentally. Martha and George are two sadists (Richard Burton and Liz Taylor). He's a college professor, she's his wife and the daughter of the dean. They may, or may not, have a child. They invite the new young professor and his wife (George Segal and Sandy Dennis) for a night of fun and games. We get games, but not so much fun. After seeing this you'll probably want to stay away from marriage and from liquor, I know I did.
What have we learnt? Entertainment Weekly needs to get better list makers, I like way too many classics, and plays are the best source material for film. All in day's work.