This guest post is contributed by Pamelia Brown, who writes on the topics of associate degree . She welcomes your comments at her email Id: pamelia.brown@gmail.com.
Walk the Line, Ali, and The Aviator were all critically acclaimed films that were also huge blockbusters. Major movie stars that happen to be at the peak their career headline stories about entertainers and public figures who are just as dynamic, and they become films that everyone puts on their must-see list. But this list highlights four great biopics that you may have missed, or just forgotten about. They deserve to be seen, too.
The Spirit of St. Louis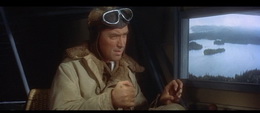 Jimmy Stewart famously depicted Charles Lindbergh in this 1957 film directed by Billy Wilder. In the movie, Lindbergh prepares for and flies across the Atlantic in his plane, "Spirit of St. Louis," as he struggles with technical problems and his own faith. Recent movies like Aviator and Amelia may have better cinematography for up-in-the-air shots, but this is a classic movie that Stewart takes to another level.
The Last Emperor
This 1987 film deals with the story of the last emperor of China, Puyi, and it is directed by Bernardo Bertolucci, who won an Academy Award for the movie. While China has a reputation for banning movies and propaganda that it believes undermine the integrity of the country, Bertolucci was granted official permission to film inside The Forbidden City. The Last Emperor earned nine total Academy Awards, an Oscar for every category in which it was entered.
La Vie En Rose
Marion Cotillard won an Oscar for La Vie en Rose in 2009, but the French-language film was still not a blockbuster hit in the United States. Cotillard played legendary singer Edith Piaf, who was one of the most popular entertainers in France, especially during World War II. The young and graceful Marion Cotillard transformed herself into a rough, sad and often crude woman in a film that is supremely emotional and colorful.
Mrs. Brown
Hollywood loves making movies about English aristocracy, and films like Elizabeth, The Queen, The Other Boleyn Girl and The Duchess have all starred famous actresses and performed well at the box office. The 1997 film directed by John Madden Mrs. Brown stars Judi Dench -- who has appeared in other English royalty films -- as Queen Victoria during her grieving widow years. As she befriends a Scottish houseman, Queen Victoria emerges from her isolation and learns how to live and rule again. The film was nominated for two Oscars, and won numerous other awards, including two BAFTAS and a Golden Globe.
Four excellent biopics. Have you seen any?