Here's my overdue assessment of the final three categories in 2001 in film.

Notable Missed Titles

Black Hawk Down: I actually have no excuse for not seeing this, I had the DVD for a week gave and back and still didn't see it. It's not like I don't like Ridley Scott either; The Man Who Wasn't There: No reason for not having seen this either, although I'm not quite sure I'll like it.


Pearl Harbour: The Mad Hatter said it wasn't anything good, so maybe I dodged a bullet with this one; Amelie; Amores perros: Why is it that I don't see enough foreign language cinema? These two are often revered, but alas. I've not seen either; The Shipping News: Never saw it over here, Kevin Spacey+Judi Dench+Cate Blanchett? I think I could like this one; Sexy Beast: I've wanted to see this, but it's been more of a latent demand since I've never tried to get it. Should I?

Writing [Original Screenplay]

Bandits

Gosford Park

Legally Blonde

Moulin Rouge

The Others

Gosford Park and The Others face off her with Bandits as a close third. Of course Fellowes' eclectic Gosford Park is an easy winner but The Others' screenplay most not be underrated.

Writing [Adapted Screenplay]

Bridget Jones' Diary

In the Bedroom

The Lord of the Rings: The Fellowship of the Rings

Ocean's Eleven

Shrek

In the Bedroom and The Fellowship of the Rings face off here. I end up giving it to the latter that manages to condense the looooooooong and episode first part of the series, changing characters and taking this and that out and making it work completely. Extra points for that final minutes from Galadriel onwards where the dialogue is exceptional poetic. Tolkien would have been impressed.

Director

Tier Two

Steven Soderberg for Ocean's Eleven

Atoine Fuqua for Training Day

Richard Eyre for Iris

David Lynch for Mulholland Drive

Ron Howard for A Beautiful Mind


The Nominees

Alejandro Amenabar for The Others

Todd Field for In the Bedroom

Peter Jackson for The Lord of the Rings: The Fellowship of the Rings

Baz Luhrman for Moulin Rouge

The Pictures

F: Shallow Hal[#56]; Rat Race [#55], Not Another Teen Movie [#54], Scary Movie 2 [#53], Josie & the Pussycats [#52], Cats & Dogs [#51]

D-: Baby Boy [#50], The Wedding Planner [#49], America's Sweethearts [#48]

D: Kate & Leopold [#47], The Princess' Diaries [#46], Corky Romano [#45], Osmosis Jones [#44], Summer Catch [#43]

D+: The Fast & the Furious [#42], Get Over It [#41], Town & Country [#40]

C-: Sugar & Spice [#39], See Spot Run [#38]

C: Vanilla Sky [#37], The Mummy Returns [#36], The Glass House [#35]

C+: Serendipity [#34], Swordfish [#33], American Pie 2 [#32], Lara Croft: Tomb Raider [#31], Heartbreakers [#30], Ali [#29], Monster's Ball [#28], The Mexican [#27], Planet of the Apes [#26], Two Can Play That Game [#25]

B-: The One [#24], Down to Earth [#23], Blow [#22], I Am Sam [#21], O [#20], Monsters' Inc [#19] A Knight's Tale [#18], Harry Potter & the Sorcerer's Stone [#17], Memento [#16], Save the Last Dance [#15]

The Top 14

It's a slight British comedy, but no less enjoyable for it. Zellweger manages to make her Bridget a true heroine all the while highlighting her ghastly qualities. There's a self assuredness to the writing which doesn't undermine its source or play down to it.

#13 Mulholland Drive [B]

Lauded by so many I find no shame in saying that I don't get this film at all, and I don't think that I'm as effusive a fan either. Certainly, David Lynch imbues it with some enviable traits and Naomi Watts and Laura Dern though not my favourites are splendid. It's a film that demands a repeat viewing, one that I am unwilling to give it. But even if I can't quite admit it's brilliance, I do know that it's a good film.

#12 Legally Blonde [B]

Legally Blonde plays like the typical teenage female empowerment film, but it's so aware of its strength, and yes its shortcomings, that it's able to become more than just the bauble you'd expect it to be. Of course, most of that can be accredited to Reese Witherspoon's entertaining Elle Woods, but it's also silliness and simultaneous smartness of the lines and the willingness to make all it's characters – including it's dubious heroine – the butt of jokes.

#11 A Beautiful Mind [B]

I've never been an unwarranted fan, but I can't despise this so many have come to. My essential problem with this is Jennifer Connelly who makes me resent all that Russell Crow tries to do with his character. Surely, Ron Howard is not the most innovative director but A Beautiful Mind is a fine film from where I stand.

#10 Iris [B]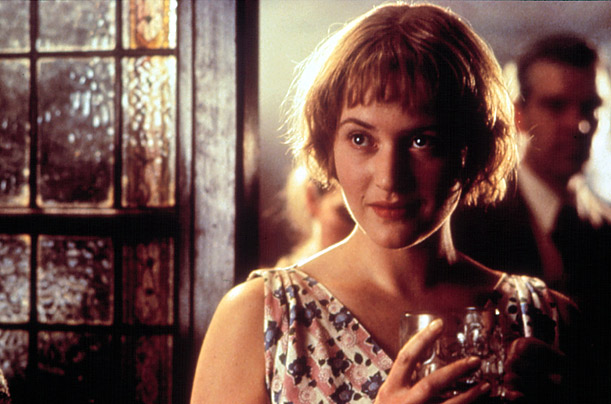 I demand a rematch of Kate and Judi. It remind me of The Godfather II where we have two stalwarts [DeNiro and Pacino] but never in any scenes together. Similarly, I wish that Dench and Winslet could have gotten a chance to play off each other. Nevertheless, Iris manages to work quite well with the charming Jim Broadbent turning in a good performance.

#9 Training Day [B]

It's not as generic as the good cop/bad cop tag it's been given. Denzel Washington and Ethan Hawke give two good performances, but the film is a garish and seemingly authentic portrayal of a day in the life. The writing packs a punch and there is not a wasted moment of screen time here. Even Eva Mendes cannot spoil this.

#8 Shrek [B]

To be fair, Shrek 2 was able to capture the charm just as well as the original; but there is just something, some sort of unique panache about the first time we meet this ogre from the swamps. It's more conscious about its surroundings than most films of its kind and it does it all while paying reference to its peers that are both cheeky and refreshing. Children may find it entertaining, no doubt, but this is definitely a fairytale for adults.

#7 Bandits [B]

It is a flawed comedy, but with it works cast so boldly and comes up with such rambunctious goings on that we can't help but forgive the faults. Cate Blanchett does a wicked comedy bit that often goes uncredited and although it may not have anything profoundly fresh to add to its genre it does it with much aplomb.

Detractors have called it out for its compactness but they miss the point that In the Bedroom never attempts to be larger than life. It's more efficient than many try to be and does it better than most. The cast's work is so good because the film is so compact. To look at the ending in isolation does make it seem a tad jaunty, but it's when all comes together that we realise the goodness of this piece.

#5 Ocean's Eleven [B+]

This Soderbergh remake is edited like magic [only oversight made me leave it out here], it features a cast ready to make a movie and completely unselfconscious about it. Soderbergh, as usual, is intent on entertaining us without 'dumbing' the subject for us and as Ocean's develops we can't deny that we're enthused.

#4 The Others [B+]

The atmosphere evoked in this thriller is so strong that I almost wish it was done in black and white like those old movies. Nicole Kidman gives a strong performance, but she's not the only thing that makes this worth watching. It takes the twist that The Sixth Sense uses but makes it more fulfilling. The difference is that without the twist The Others still works as a profound drama and here the trick is less of a superfluous ploy and more of a profound psychological strategy. It's probably all the same for some, but this film is a underrated goodie.

#3 Moulin Rouge [A-]

As I've said in my review, Moulin Rouge works wonderfully when it shouldn't, the garish lighting, the startling colours, it all comes together beautiful. As Jim Broadbent watches over all and Nicole and Ewan are delectably perfect and Luhrman instils it all with something so wonderful. I'm not sure that it's perfection, but it's so fun that even when you finish you forget that this is a film where the heroine dies. Of consumption no less.

#2 Gosford Park [A+]

Gosford Park is the type of film you could use to show people how to make good films. It's the type of film where repeated viewings are demanded, not because the film is esoteric without it but because with them you realise just how astutely Altman has completely created a world where nothing is done superfluously. Like the way Helen Mirren almost imperceptibly starts when she hears the name Parks or the way that Emily Watson twinges just a little as she sees her master, or the impish self-centredness of Maggie Smith. It's a thoroughly enjoyable mystery that's more than a mystery and doesn't take it's audience for dunces. That's a rarity.

#1 The Lord of the Rings: The Fellowship of the Rings [A+]

There's nothing like the first one. The Fellowship has an edge because it's the lightest of the three while still having enough of the seriousness to not be bauble like. Ian McKellen is outstanding as Gandalf and Liv Tyler is perfect as Arwen. Surely, the role is not true to the novel but seeing her protect Frodo from the Wraiths is such a beautiful moment. In fact, the entire film with just has the magical feel to it – cliché, but still true.

So which 2001 piece would you trumpeting today? Altman, Jackson or Luhrman? Or neither? Which Kidman piece?