We don't have the four seasons in my part of the world, but the four seasons are common knowledge. Although I generally think of the entire period from September to December as fall: which is of course inaccurate. Still, I can't wait for that season that I so lovingly refer to as The Movie Glut Season. And of course that's why I can't wait – movies of course. All the movies that I really want to see are going to be coming out in the next four months.
# 9 –
Where The Wild Things Are
I didn't know much about this, but it seemed promising. A little research on the original and it does look good. A quirky 3D experience? Why not?
# 8 –
The Princess & the Frog
This is so obviously the little child in me coming out. This was the first children's book I had. I don't know where the hell it is right now, but moving on. This is the first conventional animated film Disney has done in a loooong time…and it's about time because I am sick of 3D. Anika Noni Rose, who deserved an Oscar nomination for giving the best performance in
Dreamgirls,
plays the first African American Disney Princess in a retelling of the story. I cannot wait, and I hope that the music is good. God, I am such a child.
# 7 –
Avatar
James Cameron and Sigourney Weaver? I was in like that and I didn't know crap about this movie. So I finally got some background information on it, and although one of its selling points is that horrific 3D thing everyone's been going crazy for, I can't wait for this. So in the battle of Andrew vs 3D… yeah 3D wins. I am so weak.
# 6 –
Agora
Rachel Weisz. Yeah! She's essentially carrying the film, which I don't think she's ever done before. So, this is a great opportunity for her. This looks like an action drama and given the
teaser information I've gotten about it
, I cannot wait!
# 5 –
Bright Star
I'm sort of hooked on British Period films, and although I know Jane Campion is not going to go exactly conventional I cannot wait. I like literature and I heard that Paul Schneider is good in it. I'm still holding out that Ben Whishaw will be good in this though, although Oscar will undoubtedly overlook him.
# 4 –
An Education
Ah, the British. I love them. This is not a typical British Period film but it's not exactly far off. Mulligan impressed me in her bit role in Pride & Prejudice and Sarsagaard deserves a plum role. I'm still hopeful about Rosamund Pike and I must have been the only person who enjoyed Chocolat and Alfred Molina in it. So…count me in.
# 3 –
The Lovely Bones
Aaah. Rachel Weisz. I had a major crush on her in
The Mummy
and it sort of intensified with
The Constant Gardener
. Soairse Ronan – hopefully I can believe her as someone other than uber bitch Briony Tallis. Stanley Tucci – finally he's getting a plum role after years of insignificant crap. And they gave him hair, which is good. And finally Mark Wahlberg, after Max Payne he can only go up. Peter Jackson has done
Heavenly Creatures
, The Lord of the Rings, King Kong and they have all been good. This looks promising. Oh and don't think I forgot Susan Sarandon. She ruled the Oscars in the 90s and finally she's back in business. I'm just hoping that this performance is worthy of her.
# 2 –
Shutter Island
Scorsese is my favourite director and I loved his last feature so I'm all in for this one. Not only does it have Leo and Emily Mortimer which would have been enough it also has Mark Ruffalo. Add that to two great actors – John Malkovich and Patricia Clarkson who need some awards recognition and what do you have? Me waiting patiently. What the hell more do you need? Seeing that the AMPAS don't worship him like they do Eastwood I fear that they'll not embrace this film. I don't really care though. It's going to be great and I'm going to love every second.
# 1 –
Nine
I cannot wait. Unlike other recent musicals I've been invested in the music of
Nine
before the movie came so I'm already imagining how it's going to line. And boy, I cannot wait. Of course, that just means I'll be more disappointed if it sucks – or if they cut the songs. But I'm optimistic; in fact I'm very confident. And I'm waiting (im)patiently.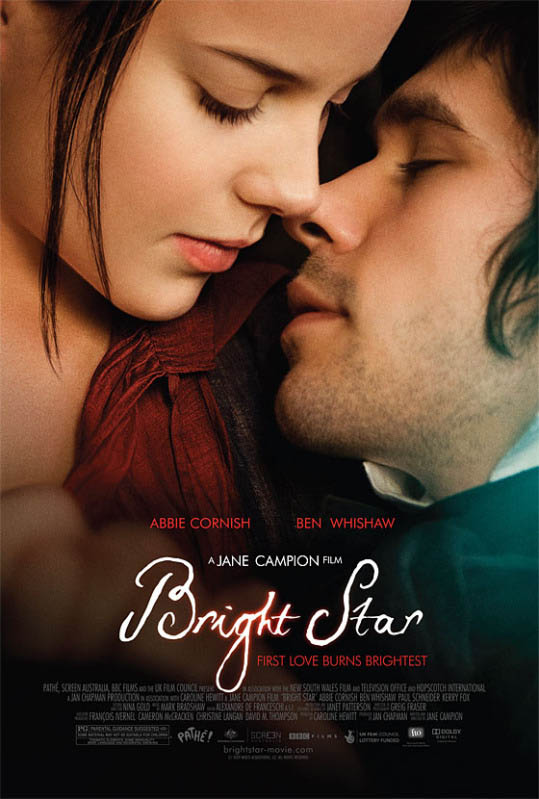 What are you looking forward to in the fall?