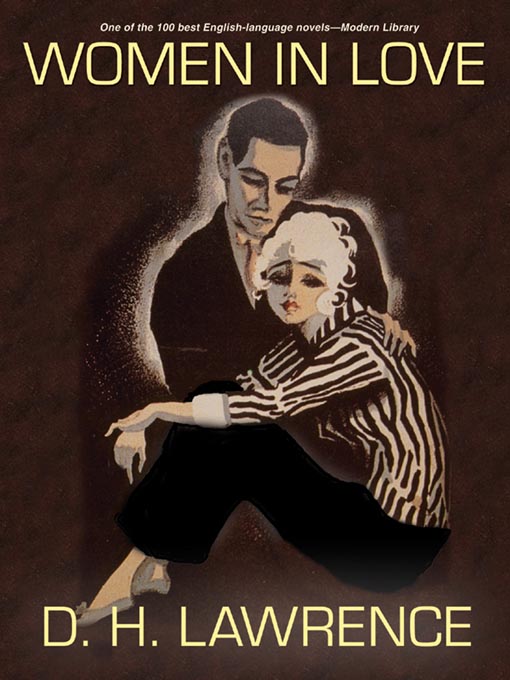 I'm reading D. H. Lawrence's
Women in Love
. If you're into old cinema you probably heard of the
movie version
with
Glenda Jackson
and Alan Bates. Jackson won her first Oscar playing Gudrun, the more beautiful of the two sisters. She's famous for being the first woman to win an Oscar going nude. It's nice to see that
Kate Winslet is carrying on that trend
. But I digress. I have had
Women in Love
for a while. I reached halfway through about a year ago and then just stopped. I'm restarting, and seeing it's almost 500 pages long it might take a while. But Cate Blanchett did say that reading D. H. Lawrence is like making love in
that movie
. I didn't get that feeling with Lady Chatterly's Lover, but I'll see how this works out.
I'm know I've seen the film version of it, but I can't remember, it's all pretty hazy. I need to go see it again. It's one of the
many
movies I saw when I was way too young to really
get
everything. What is weird is that, the book is so strong in characters, scenery &etc, but especially in characters, yet Glenda was the only one getting awards attention. I suppose [thus far at least] Gudrun is the more desirable woman, but her sister Ursula and a nemesis Hermione have some pretty strong scenes. And so do the men. As far as I see the male characters are very strong. Very Marlon Brodoesque, or so I believe. I distinctly remember being impressed by
Alan Bates
. But maybe the film didn't capture that, or maybe Oscar didn't care. I'll have to go and see.
Have you seen this? Have you read this? Do you care about Glenda Jackson?